South Africans love to try their luck at games of chance. The huge popularity of online and land-based casinos is testament to the fact the we not only try to win cash, but that we really enjoy the thrill and excitement of gambling and that we consider it to be a fun activity that helps us unwind after a long day.
While most of us are familiar with casinos and how they operate, there may new online casino players who have concerns or questions about online casinos and how they operate. The Guru is here to help you navigate your way through the world of the online gambler with our casino guide.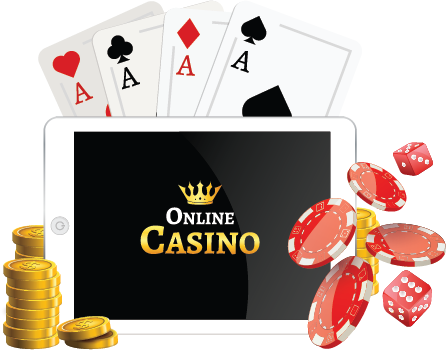 What is an online casino?
An online casino is a casino that exists on the internet. It has no physical structures but offers all the games that you normally find at a land-based casino.
Why play at online casinos?
Sometimes you just want to play a hand of poker in your underwear. Not really, but that is a good starting point for the popularity of online casinos: comfort. Online casinos offer all the benefits of playing at a land-based casino without having to get dressed up, travel somewhere and spend money on unnecessary extras like parking or drinks or food. And you do not need to deal with crowds of people. It's all done from your desktop at home or from your mobile phone or tablet from wherever you have a wireless signal.
Access and ease – that is what makes online casinos so popular.
Are online casinos legal?
This is a contentious question. Online casinos are NOT legal in South Africa, but players can access them in territories that DO have legal online gambling laws. This is why you will see online casinos registered in places like Canada or Curacao or Gibraltar or the UK. These territories do allow online casinos to operate, subject to strict laws and regulations, and South African players can register to play at these establishments.
However, South African law still considers online gambling to be illegal but the actual legality is currently very obscure and leaves a lot open to interpretation.
If online casinos are based offshore, do I have to use foreign currency?
Most good online casinos allow you to choose the currency you want to gamble with. It is a very good idea to check that your chosen online casino allows you to play in South African Rands so you do not incur unnecessary (and expensive) forex charges and exchange rate penalties.
What games are available at online casinos?
All your favourite casino games are available at online casinos: a full range (nd far larger range than land-based casinos) of slots games, table games like poker, baccarat, blackjack and roulette and even interesting spins on games like Wheel of Fortune and Monopoly.
And, for those who prefer their table games with a real person, the top tier online casinos even offer live dealer games where you interact with a live, in-the-flesh croupier via webcam.
How do I choose an online casino?
The first thing you need to look out for is whether or not the online casino is registered and licensed. If it is a legit online casino it will display it license number at the bottom of its home page – or even at the bottom of every page.
Secondly, do some research. Go online and look up review from reputable casino review sites and from other online players. This will not only give you an indication of the online casino's popularity, it will also tell you if there are any complaints/issues/controversies linked to the online casino.
How do I get started at an online casino?
You will need to register at your chosen online casino. This registration process requires you to complete a page with some personal information, and also provide banking method details if you are playing for real money. See our banking methods page for more in-depth information.
If you are new to the casino world, or even of you are an experienced gambler looking for some advice, the Guru has comprehensive guides to all your favourite games, news on the latest slots games and reviews on the top online casinos – all updated regularly.
Just search the menu at the top of the page and get everything you need to know instantly.
Can I play for real money at an online casino?
Playing for real money is why we choose to play at online casinos. You can play for fun but for passionate gamblers the added thrill of having a real stake in the game is what they look for – and what online casinos provide.
What are the risk of playing at an online casino?
The biggest risk is that you sign up at a dodgy or fake online casino. This is why it is crucial that you check the license and registration details before committing.
The other risk, as with any form of gambling, is that you know what you are doing and that you amble responsibly. There are many organisations that are able to help if you think you have a gambling problem. Reach out today!
Be prepared to walk away.
What are the best online casinos?
The Guru recommends the following online casinos for a trusted and secure experience for South African players: